Work
A portfolio of things.
Flood Magazine Presents: Pickathon Slab Sessions
Lucius - How Loud Your Heart Gets
Salt Lake City's Finest Custom Clothier
Tailor Cooperative is a custom clothier in downtown Salt Lake City, UT, offering made-to-measure suits, outwear, denim, shoes, and more. My video production company, Ventricle, has partnered with the shop, helping them build their brand with video as their company continues to grow.
Custom Denim Launch Video
Welcome to the shop
"We are Salt Lake City's finest custom clothier. All of our suits, dress shirts, and outerwear are tailored from scratch and made to measure for each and every client. We believe in old-school craftsmanship, and in uniquely, unquestionably personal style. We believe that everyone deserves a well-curated, high-quality, life-long and deeply personal wardrobe. We're here to help each and every client fill their wardrobe, and to dress meaningfully, and with intention. It's your style. Take it personally."
- TAILOR COOPERATIVE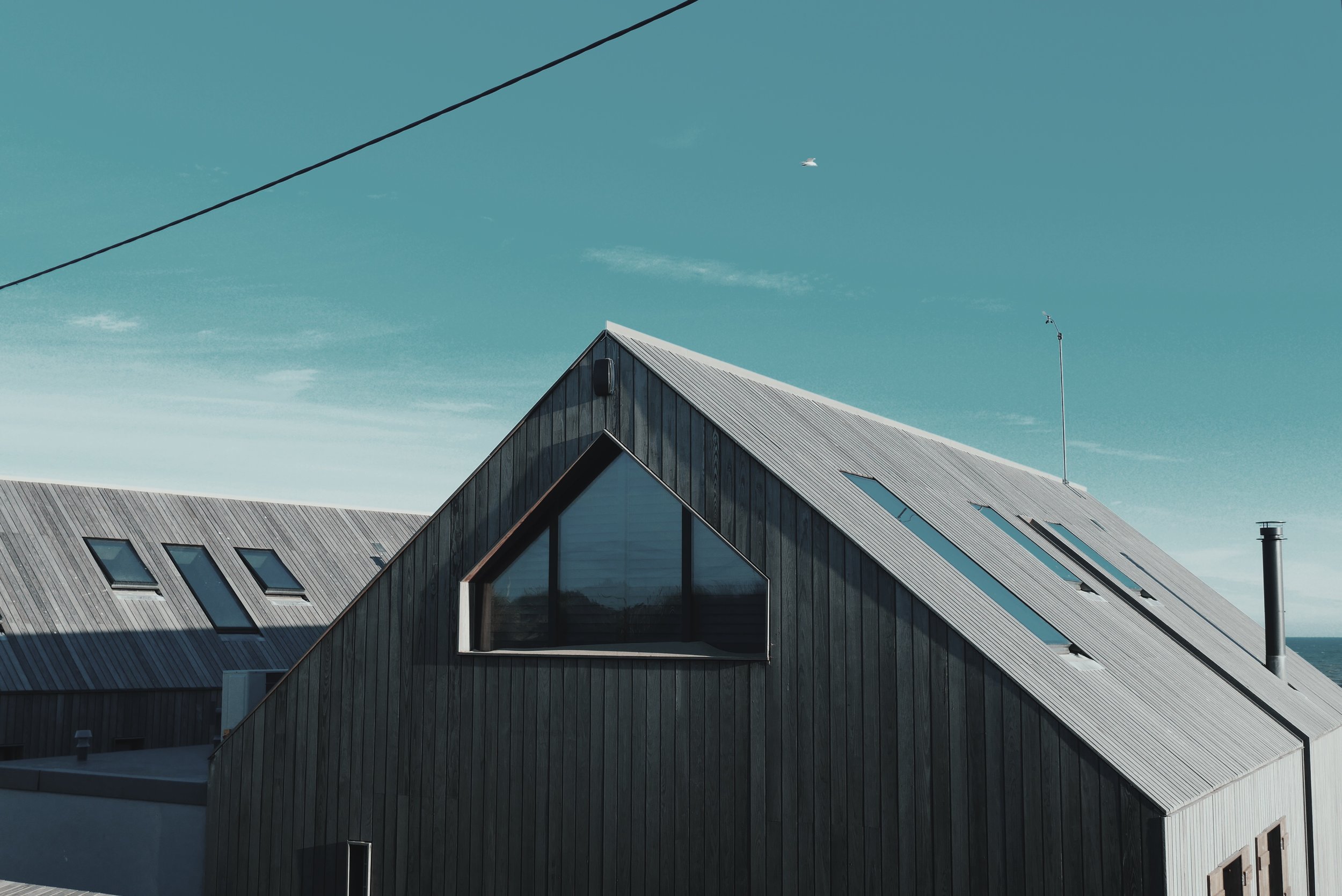 Sotheby's International Realty
Luxury Real Estate, Worldwide
I spent two years building an award-winning digital video department from the ground up within Summit Sotheby's International Realty's in-house marketing agency, the first video program of its kind among all real estate brokerages in the state of Utah.
As Director of Video Production, I oversaw the development, execution, and delivery of all video products while establishing Summit Sotheby's reputation as a global leader in luxury real estate video marketing.
HONORS
LuxuryRealEstate.com Awards - Best Overall Marketing Package (2018)

LuxuryRealEstate.com Awards - Best Video Marketing (2017)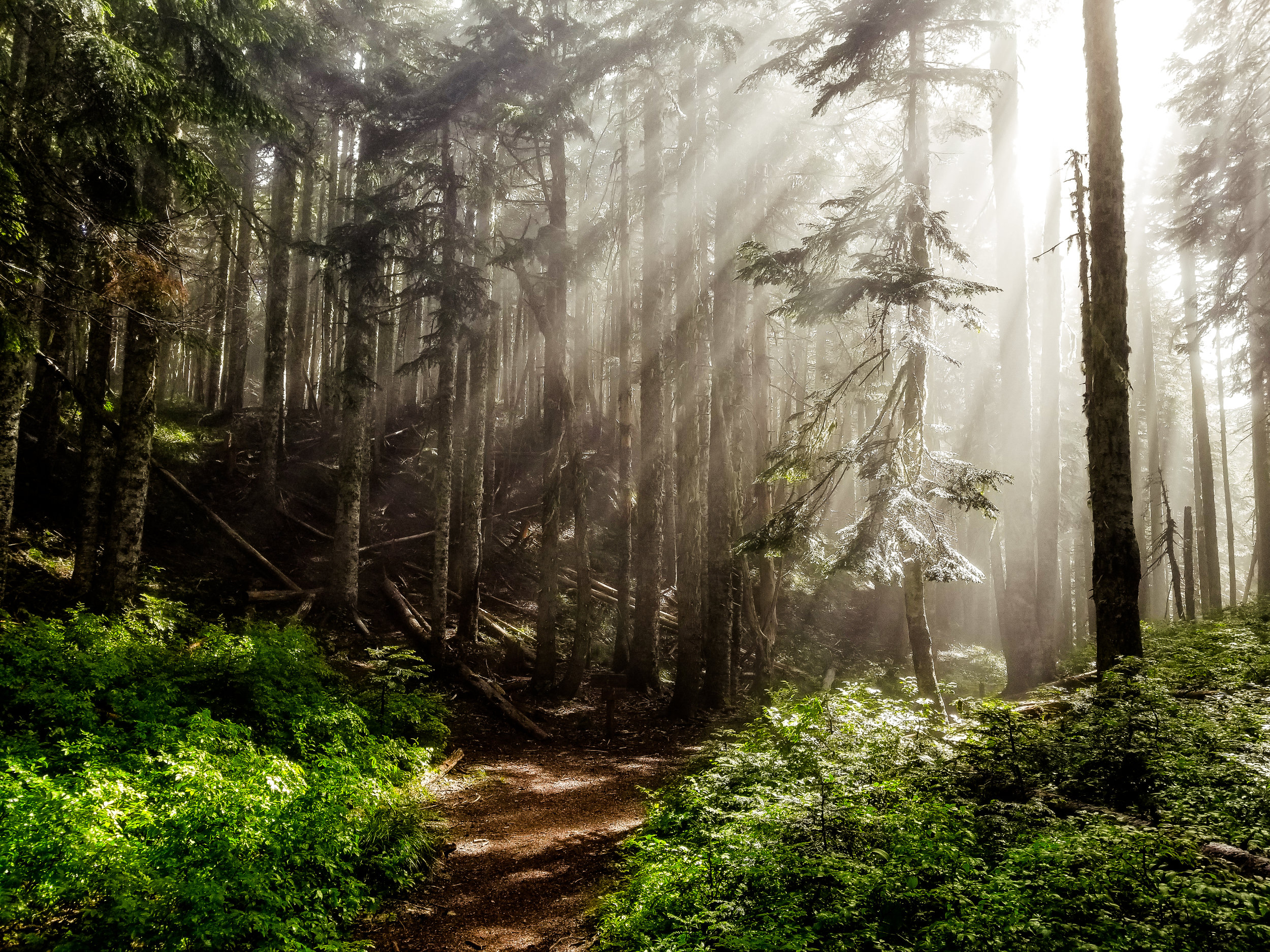 independent roots music festival
Pickathon has been recognized around the world as a leader in sustainable practices for music festivals. Pickathon's film crew focuses on the production, capture, and online broadcast of a live-directed, multi-camera shoot from six stages. If you're watching closely, you may notice that I get to take my camera and perform right alongside the artists on stage. You'll also find me at the helm of the director's chair back in the production trailer on occasion.
Shakey Graves - Cops & Robbers
Charles Bradley - Ain't It a Sin
Hiss Golden Messenger - Lost Out in the Darkness
DakhaBrakha - янки (Yanky)
Art on two wheels
I trekked up to Snowbasin Resort and Powder Mountain with No Frames, where I joined their crew as a director of photography on this video campaign for Cannondale Bicycles.
Dream in Black Inc.
Elegance meets ferocity. Form and function meet fast.

Cannondale's Black Inc. line mixes a pallet of top of the line frames with equally matched components to create the ultimate (rideable) art piece.

Hang it on the wall and ride it to victory, welcome to Black Inc.
Serving up locally sourced, free-Range storytelling
There's no way around it: the food business sucks. Most don't realize that 8 in 10 restaurants fail in their first 18 months. The margins are razor thin, it's competitive, and diners are hypercritical on review sites like Yelp. To go into this business by choice, you'd have to be crazy. That, or incredibly passionate, filled with a love for the craft, an ambition to succeed against the odds, and a laser-like focus on providing a great culinary experience.
The Utah Foodie Podcast is a showcase of the local food scene where we interview the top chefs, restaurateurs, and culinary entrepreneurs from the state of Utah. It is a passion project between me and my good pals, Chase Murdock and Keni Nelson.
As the producer of the show, I lead the production process by selecting, vetting and booking guests, managing the publishing schedule, recording, editing, mixing and publishing each episode.
The program is heard through iTunes, Stitcher Radio, Google Play, and theutahfoodie.com.
Behind the PSICOBLOC MASTER SERIES
Deep Water Soloing
Shot over two years at Utah Olympic Park's 750,000-gallon freestyle aerial training pool, I had the honor of playing a role with my old crew in this Emmy-nominated Park City Television production.
Chapter 2: The Essence of Climbing
Psicobloc — a form of solo climbing over a (deep) body of water — is undoubtedly one of the most unique and purest forms of climbing. Elite climbers like Chris Sharma make regular pilgrimages to exotic locales like Mallorca to push the envelope of technical climbing and experience the special challenge afforded by Psicobloc.
HONORS
Rocky Mountain Emmy Awards - Nominated: Sports - One-time Special (2015)

Utah Broadcasting Association UBEE Awards - Best News Photography (2014)

Utah Broadcasting Association UBEE Awards - Best Sports Story (2014)
HIGH ALTITUDE ENTERTAINMENT
Oh, man. What didn't I do during my two-year tenure at Park City Television? As a director, producer, videographer, and editor, I was responsible for 21 hours of fresh content each week. After directing PCTV's Mountain Morning Show live in the studio each day, I was out in the field creating original programming with a focus on supporting local outdoor recreation, sports, music, arts and entertainment.
We were a small, scrappy, yet wildly talented bunch at PCTV, working with a total budget of zero dollars on nearly every project we took on. Not only did we wear many different hats, we dressed up in the whole damn matching outfits. These were by far some of the most profound and rewarding moments of the earliest days of my career. We televisioned hard.
U.S. X-Country Championships
Jupiter Peak Steeplechase
Founded in 1987, Park City Television (PCTV) is an FCC-licensed TV station that has developed a large and loyal audience over the years, broadcasting to approximately 1.4 million viewers. PCTV offers unique programming combining live local broadcasts that focus on local news, local events, entertainment, live music and interviews, weather, sports and a myriad of local features. PCTV's programming is not seen anywhere else and is focused on outdoor recreation and healthy lifestyle features that attract loyal viewership from active people throughout northern Utah. In addition to being the official station of the U.S. Ski and Snowboard Association, PCTV is the only station that airs daily Sundance Film Festival live shows, producing approximately 6 ½ hours of daily fresh Sundance content during the 10-day Festival.
HONORS
Rocky Mountain Emmy Awards - Nominated: Sports - One-time Special - Psicobloc Master Series (2015)

Utah Broadcasting Association UBEE Awards - Best News Photography - Psicobloc (2014)

Utah Broadcasting Association UBEE Awards - Best Sports Program - XZone (2014)

Utah Broadcasting Association UBEE Awards - Best Sports Story - Psicobloc (2014)

Utah Broadcasting Association UBEE Awards - Best Documentary - Holi Festival of Colors (2013)

Utah Broadcasting Association UBEE Awards - Best Lifestyle Program - In the Can (2013)

Utah Broadcasting Association UBEE Awards - Best News Photography - Spartan Race (2013)

Utah Broadcasting Association UBEE Awards - Best Single Event News Coverage - SLC GREENbike Launch (2013)

Utah Broadcasting Association UBEE Awards - Best Sports Program - XZone (2013)

Utah Broadcasting Association UBEE Awards - Best Sports Program - XZone (2012)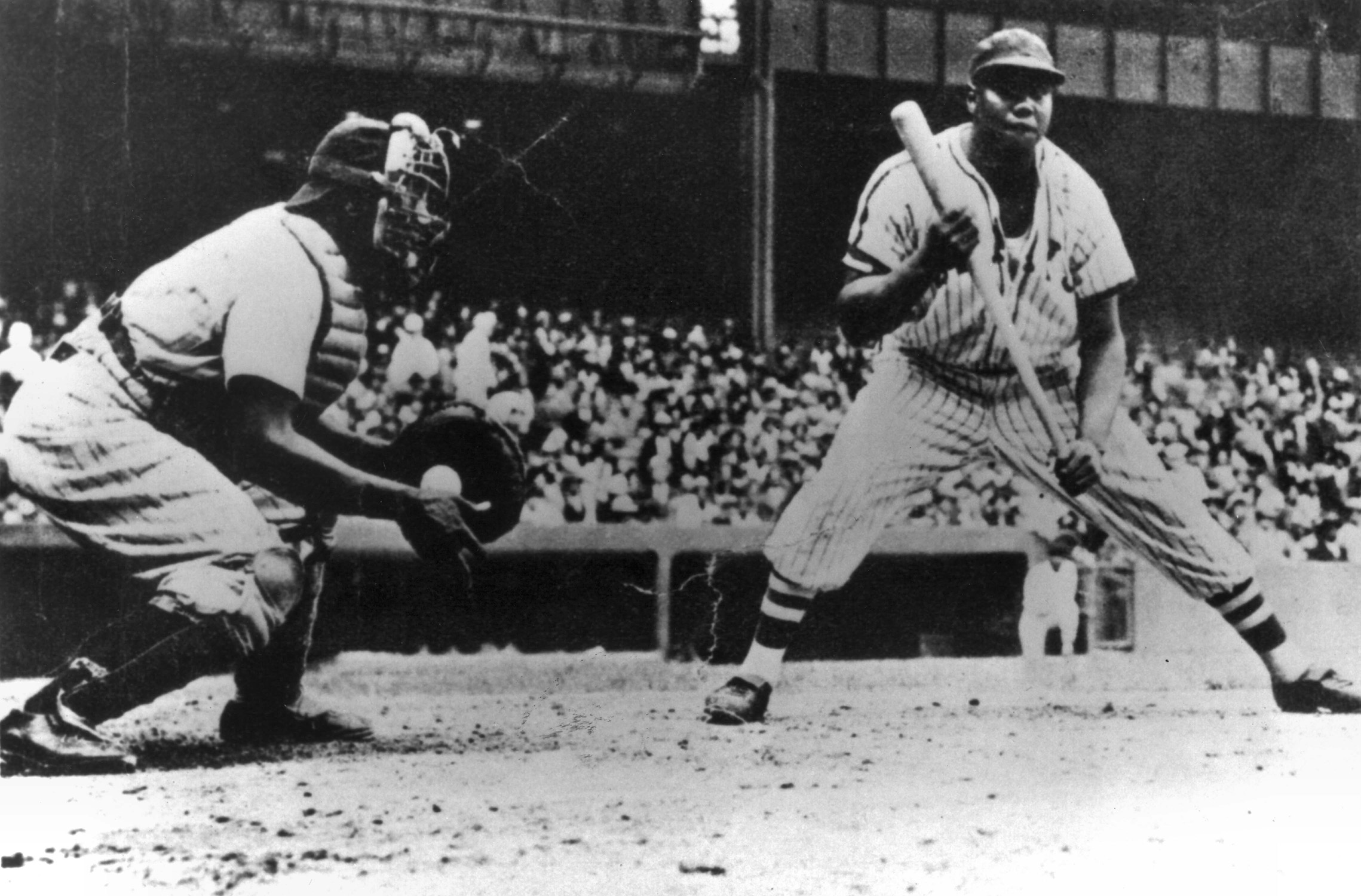 THe black babe ruth
A documentary about the greatest player who never made it to the big leagues. This was the first major project I had the opportunity to cut my teeth on while I was finishing up my undergraduate degrees as a journalism & multimedia arts student at Duquesne University. I was involved in all phases of production: researching, shooting, interviewing, scriptwriting, and editing. I even got to experience my first-ever airline flight during this project, flying down to interview a pair of former Negro Leaguers living in Texas.
Josh Gibson: The Legend Behind The Plate
Josh Gibson was one of the best baseball players ever, a catcher who hit as many as 800 home runs and was voted into the National Baseball Hall of Fame in 1972, the second year that Negro Leaguers were inducted.
His life off the field was less well known. More often than not, Gibson has been characterized as a drunk and a drug user who was haunted by not making it to the major leagues with Jackie Robinson. Gibson was 35 when he died Jan. 20, 1947, three months before Robinson first took the field for the Brooklyn Dodgers.
A new documentary, however, not only tells of Gibson's legendary baseball accomplishments — historians and former players debate whether he actually hit a home run out of the old Yankee Stadium in 1934 — but it also tries to make the case that his drinking and apparent demons were a result of the brain tumor that eventually killed him.
- SEAN D. HAMILL, The New York Times
HONORS
Telly Award - Television Documentary (2010)

Official Selection - National Baseball Hall of Fame's Baseball Film Festival (2010)

Premiered at the Castillo Theatre in New York, NY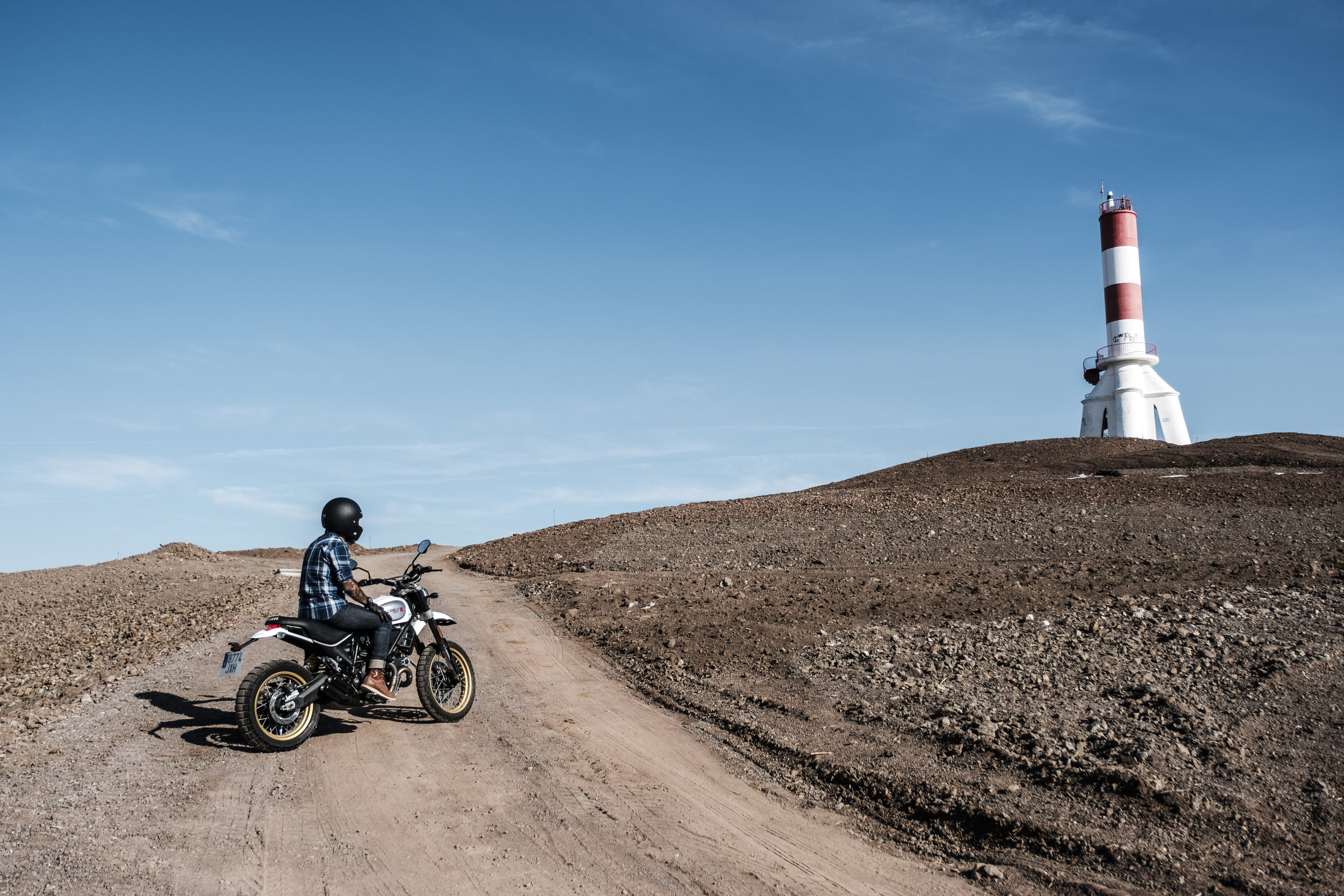 adventure!
The ALT Project is an award-winning historical documentary film series featuring adventure motorcyclists exploring the splendor and fragility of North America's natural landscapes, while revealing the diverse cultures that live among them.
7 Days, 17 Hours - Chasing History Along the Pony Express Trail
Spanning from modern-day St. Joseph, MO to Sacramento, CA, the Pony Express Route was used to carry important documents to the West. Though the Pony Express only operated for 18 months, the men who rode their horses and risked their lives along the route became legendary participants in the American experiment.
In March of 1861, a rider dashed westward out of Fort Kearny, Nebraska Territory, embarking upon a feat that was unrivaled at the time. Carrying Abraham Lincoln's inaugural address, riders sped along the route, over snow-covered trails, and into Fort Churchill, Nevada Territory, setting a record time for the route on horseback — seven days and 17 hours.
To commemorate this historic journey, the ALT Project set forth to retrace the original Pony Express Route on two adventure class motorcycles. This is the story of that journey — the vastness of our nation and the kindness of its people — all while attempting to keep pace with the record time set on horseback in 1861.
HONORS
Telly Award - Non-Broadcast Entertainment (2010)
Telly Award - Non-Broadcast Low Budget (2010)
Telly Award - People's Telly (2010)
Premiered at the Smithsonian's National Postal Museum in Washington, D.C.
Let's WORK Together
Firing up a new project and would like to collaborate? Tell me more, you creative genius you.